Custom Made Front Entry Doors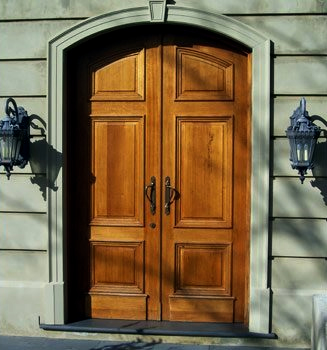 At Palermo Joinery, we believe the front door is an integral part of the home. It is the first impression and therefore should reflect your character and style. A contemporary home or apartment may suit a sleek, modern door, whilst a traditional or rustic design is better suited to an Edwardian period style home.
Whatever style entry door you're looking for or whatever size, we have you covered with our expertly custom-made entry door solutions.
From simple, modern designs to grand, double-door entranceways, we've seen and done it all. This experience gives us a wealth of knowledge and expertise that can be applied to your project, allowing us to advise you on the most suitable solution for your property.
Entry Ensemble
We don't just individualise your entry door. In many cases, the entry is not just a single door but part of an entry ensemble, i.e.: a door and entry frame side-lites. We specialise in creating door and entry units which compliment each other and ultimately enhance the façade of your home.
Experts in Front Entry Doors
We combine our experience in the industry with a keen eye for detail. Call our friendly team to discuss. We'll get a feel for the style of your property while gaining an understanding of what you like and don't like.
Whether you know exactly what you're looking for or want some help to find the right solution for you, our team are always on-hand to offer their advice and guidance along the way.
Why Choose Us for your new Entry Doors
Front entry doors and frames manufactured by Palermo Joinery are individually made to your unique style and design request to ensure it perfectly suits your home.
Front entry doors manufactured by Palermo Joinery are supplied with Open In or Open Out configuration to meet your specific requirements.
Our front entry doors are available with options such as large expanses of glass, timber panels, or a variety of glazing bar configurations.
All our front entry doors can be fitted with toughened, laminated, Low E Type Glass or Double Glazed.
As with all our timber windows and doors, Palermo Joinery, uses solid timber sections – no finger joins or veneers. This provides increased structural strength and stability and uncompromising beauty.
Our front entry doors are assembled with scribed and dowelled joints using superior external weather resistant glue. This allows corrosion resistance and water-tight joints resulting in a longer lasting door and unit.